<![if !vml]>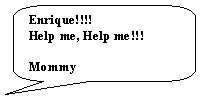 <![endif]><![if !vml]>

<![endif]><![if !vml]>

<![endif]><![if !vml]>

<![endif]><![if !vml]>

<![endif]>Thomas Leeper
El Lago del Bosque
<![if !vml]>

<![endif]><![if !vml]>

<![endif]><![if !vml]>

<![endif]><![if !vml]>

<![endif]>Camp Minne-Wa-Kan
Route 2, Box 143
Cass Lake, MN  56633
<![if !supportEmptyParas]> <![endif]>
<![if !vml]>

<![endif]><![if !vml]>

<![endif]>Greetings Thomas:
<![if !supportEmptyParas]> <![endif]>
<![if !supportEmptyParas]> <![endif]>
<![if !vml]>

<![endif]><![if !vml]>

<![endif]>                                                                                                                               
<![if !vml]>

<![endif]><![if !vml]>

<![endif]>                                                                                                                               
On the way home from Bemidji we stopped to buy some maple syrup from the weird guy in the log cabin and then proceeded down the road to Itasca State Park.  Mom did not want to go, but I suggested that they might be having a closeout clothes sale and of course she thought that the opportunity to get some realtively ugly shirts and hats that 75,000 other people visiting the park did not want, was probably a good idea.  In her standard response "you can wear it for knocking around the house."  Of course I can't walk around the house because it's full of shirts and hats that no one wants.  Anyway, as a not equal trade I made her drive the wilderness trail, the one that you and Anne and I (on the fat butt bike) rode.  Of course we drove the Alicemobile.  It was cool and I actually got her to get out and go for a walk at the fire tower.  The mosquitos were not bad and we were both stiff from sitting in the Alicemobile immobile so long.  When we got up to the fire tower there was not a sole in sight.  I suggested that we climb the tower since there would be no one shaking it and no one else coming up since it was somewhat late in the day.  We started up, first with Mom in front and me following.  She baulked at the treetop level so I continued on ahead; it's pretty scary for me, too, but I wasn't going to let on that I was a quaking and a shaking.  At the top of the tower I was not leaning out the window since it's just not clear how sturdy the whole thing (or the hole thing) is when I heard something below; low and behold Mom had climbed all the way to the top.  She popped up through the hole in the floor breathing sort of hard and expounding "this wasn't so bad!!!"  She goes right over to the window and looks to all the directions with the wind blowing in her hair and I was pretty proud.  All of  a sudden she leans way out the window, and I mean way out.  I thought Mom was either going to jump or try to fly or something, but as you know, I thought it best not to say something like "don't jump" or "don't try to fly" but decided to just wait this out and see what the plan was.  She reaches down on the outside of the top of tower, pulls her arm back in and shows me your watch….just kidding.
<![if !supportEmptyParas]> <![endif]>
How was your first partial day.  It looked like there were many cool/sweet/knarley kids there.  The counselors appeared very helpful.  Is that the case?
<![if !supportEmptyParas]> <![endif]>
The beach was cool, better than the one at the camp last year.  Do you get to go swimming ever day?
<![if !supportEmptyParas]> <![endif]>
Have you made any acquaintences or friends?  How do your skills compare?  I was watching a couple of blonde girls in new Tommy shorts and they appeared to be completely out of it and not knowing what was going on; maybe they are bimbos.
Today I'm not sending any poety or song lyrics, just some thoughts to let you know how proud I am of you for going to language camp again.  I know it's a tough deal, but you are learning many valuable lessions about life, family, and friends and if you're lucky you pick up some Spanish as well.  You always set a good example and I never worry about you causing problems.
<![if !supportEmptyParas]> <![endif]>
Let me know how it's going!!!
Love, Dad
<![if !vml]> <![endif]><![if !supportEmptyParas]> <![endif]>